Bottle washing business
An environmentally friendly
returnable bottle washing process
Bottles that are washed clean after recovery and
then refilled to recycle them are called returnable bottles.
Tobe-Shoji has worked with bottles since it was founded,
and the company's washing process for returnable bottles
—which are considered the most environmentally friendly container
due to the lack of any need to waste raw materials or use manufacturing energy
—is one of the company's representative businesses.
Key points related to our
bottle washing business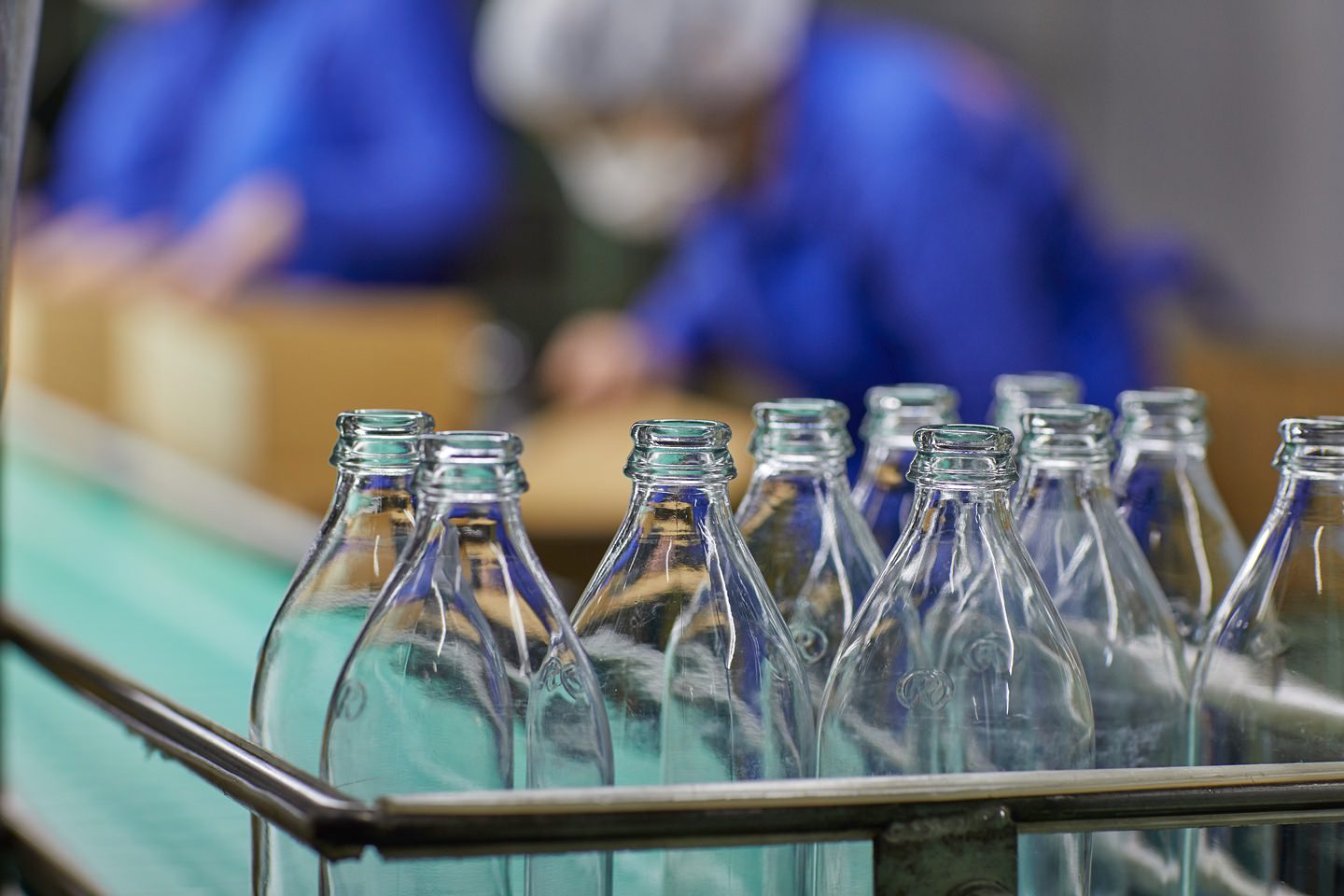 125 years with bottles.
Advice that takes full advantage of our know-how.
Tobe-Shoji has been carefully washing each bottle it receives and helping to return such bottles to the market since 1893. Based on the know-how we have accumulated up until now, we propose optimal returnable-bottle utilization methods and systems to our customers.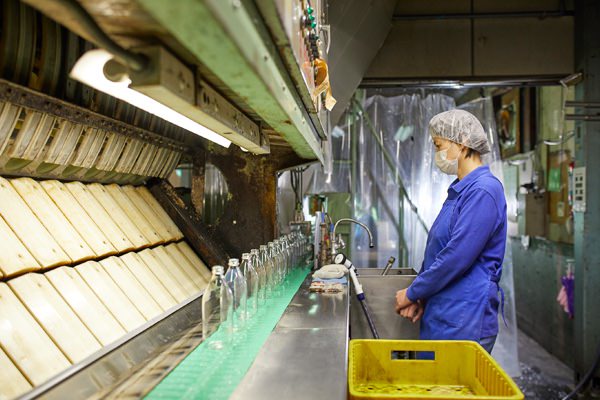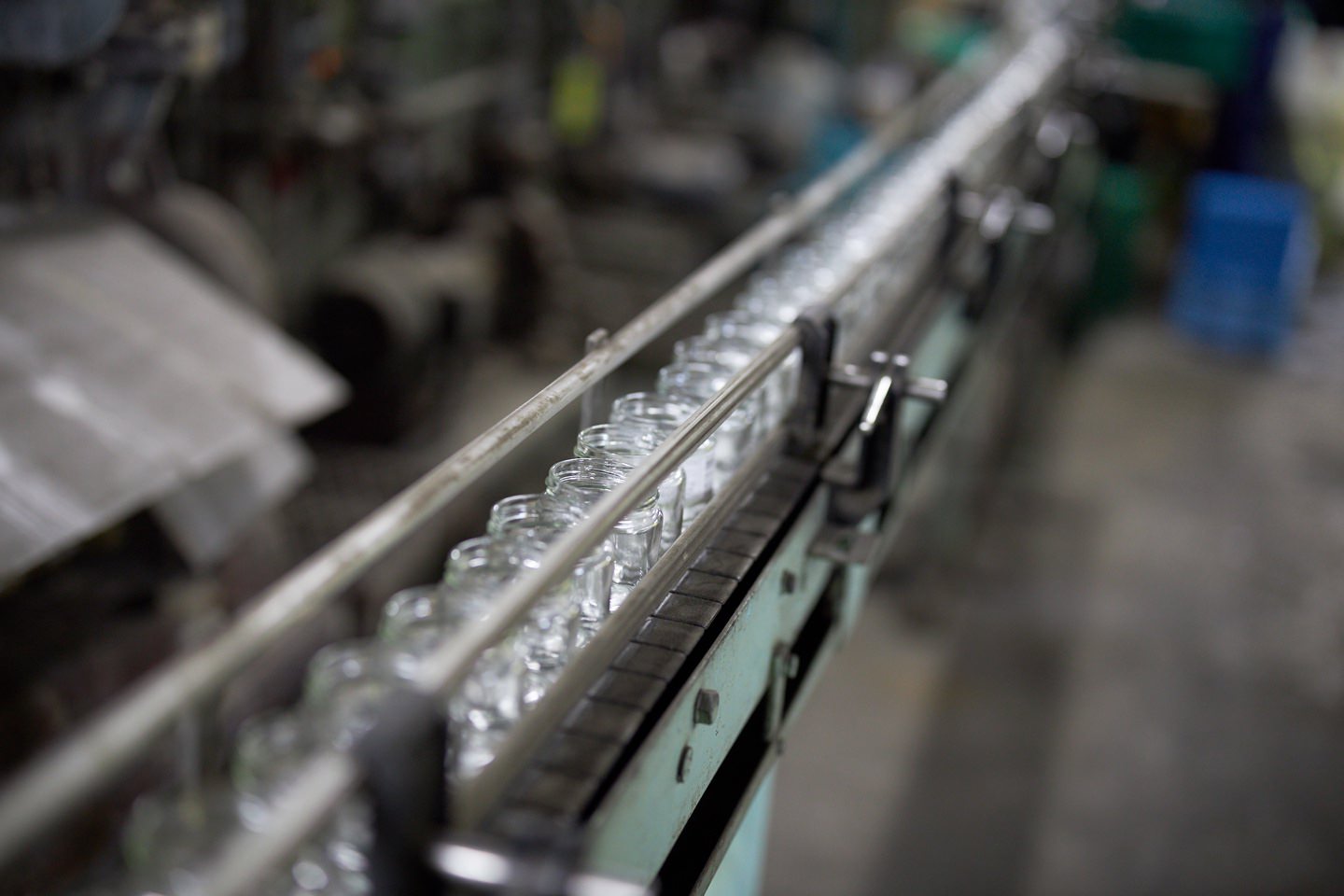 Independently developed bottle
washing machines that
can handle any kind of bottle.
Tobe-Shoji has independently developed bottle washing machines to wash various types of bottles. As a result, we can naturally handle various bottle sizes. In addition, we spend 20 minutes on one washing process, and we are capable of washing 4,800 bottles per hour.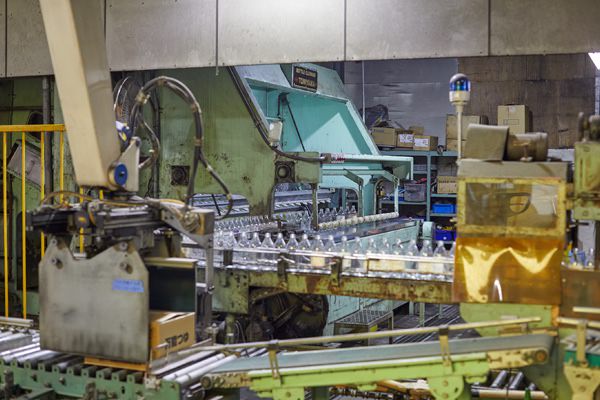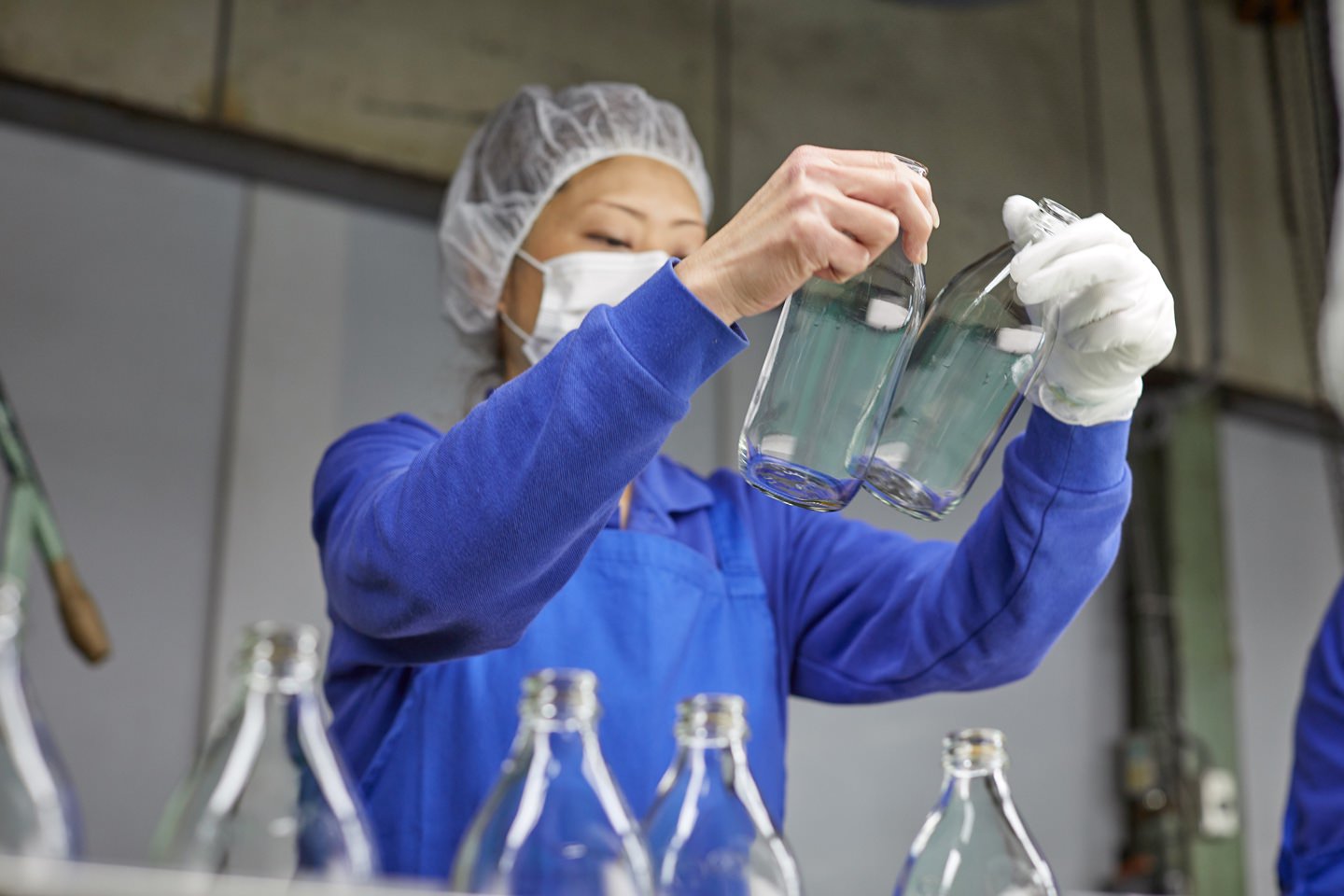 Maintaining high quality
through rigorous checks.
Our seasoned inspectors conduct rigorous visual inspections to check for scratches after bottles are washed by our bottle washing machines. We have set up a system for maintaining inspection quality—such as by changing the positions of our inspectors every ten minutes—so our customers don't have to worry when using our bottles.