Plastic-bottle recycling business
Establishment of the first
recycling factory in Tokyo
In 1991—six years before the enforcement of the Containers and Packaging Recycling Law
—Tobe Shoji established the first plastic-bottle recycling factory in Tokyo.
Since then, we have been crushing and washing the various types of plastic bottles
we receive and then converting them to flake-shaped recycled plastic
raw material or compressing the plastic to create bales.
Key points related to our
plastic-bottle recycling business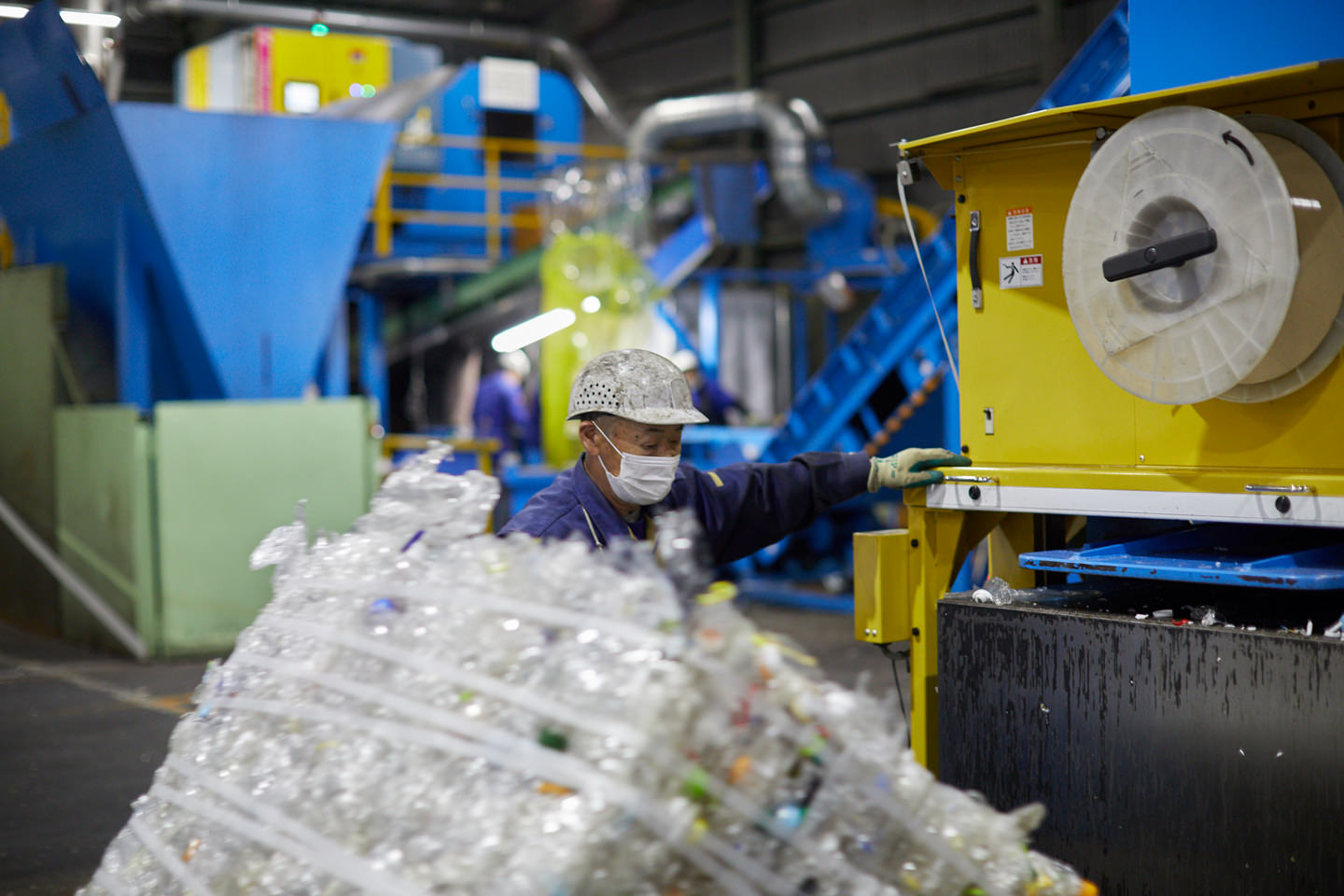 Independently developed plant equipment.
We use independently developed plant equipment to achieve highly accurate work, including everything from plastic-bottle color sorting to crushing, washing, and contaminant removal. Contaminant removal is especially important when it comes to recycling plastic bottles. During bale production, we are careful to precisely sort bottles by using both machines and the meticulous hands of people. During flake production, we also crush the bottles, wash them, and remove contaminants. Through this process, we are able to produce high-quality raw materials.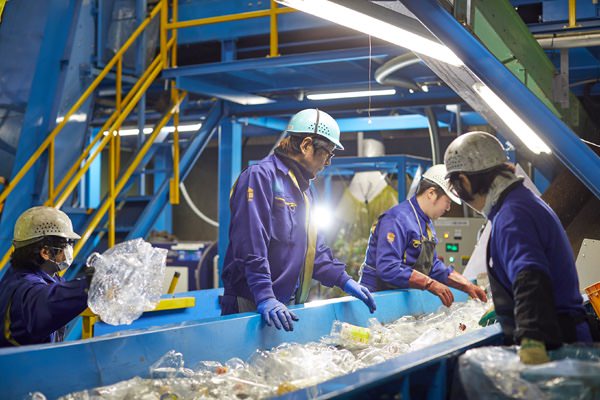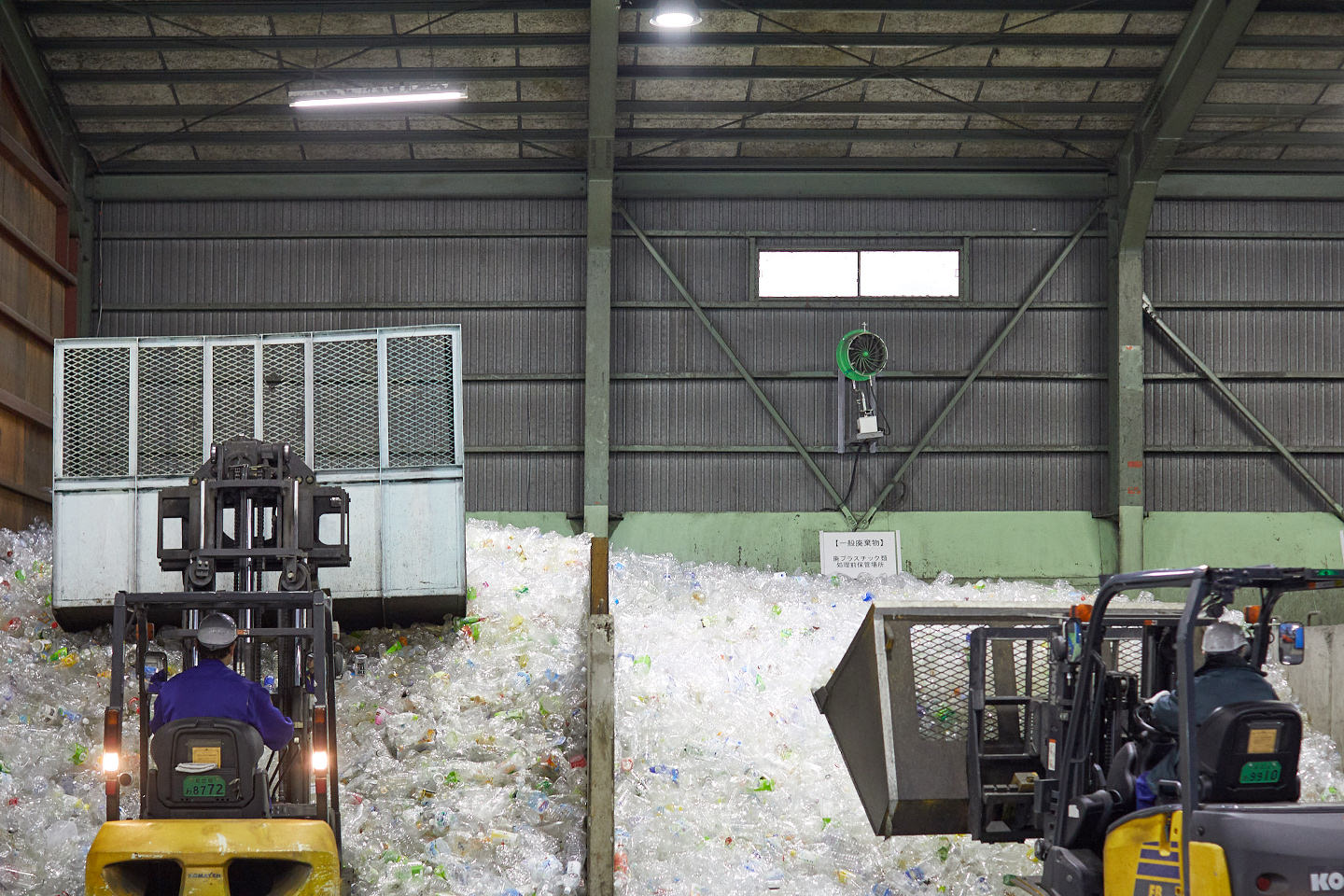 We are registered in Tokyo as a waste-recycling company.
Tobe-Shoji recycles not only plastic bottles recovered as a result of garbage sorting by local governments and bottles recovered from stores but also plastic bottles associated with business-related and industrial waste. In addition, we are careful to consider the surrounding environment, and our factory is equipped with a sound-proof room to reduce the crushing noise.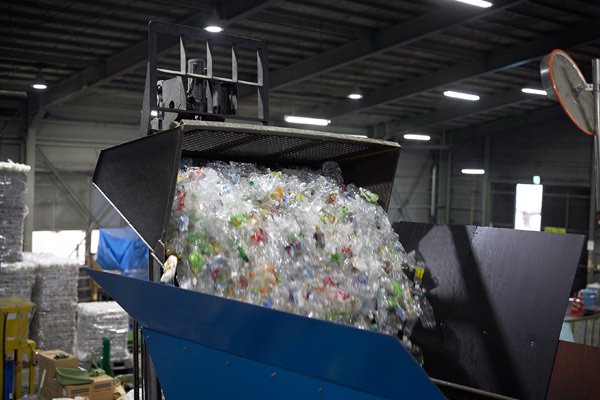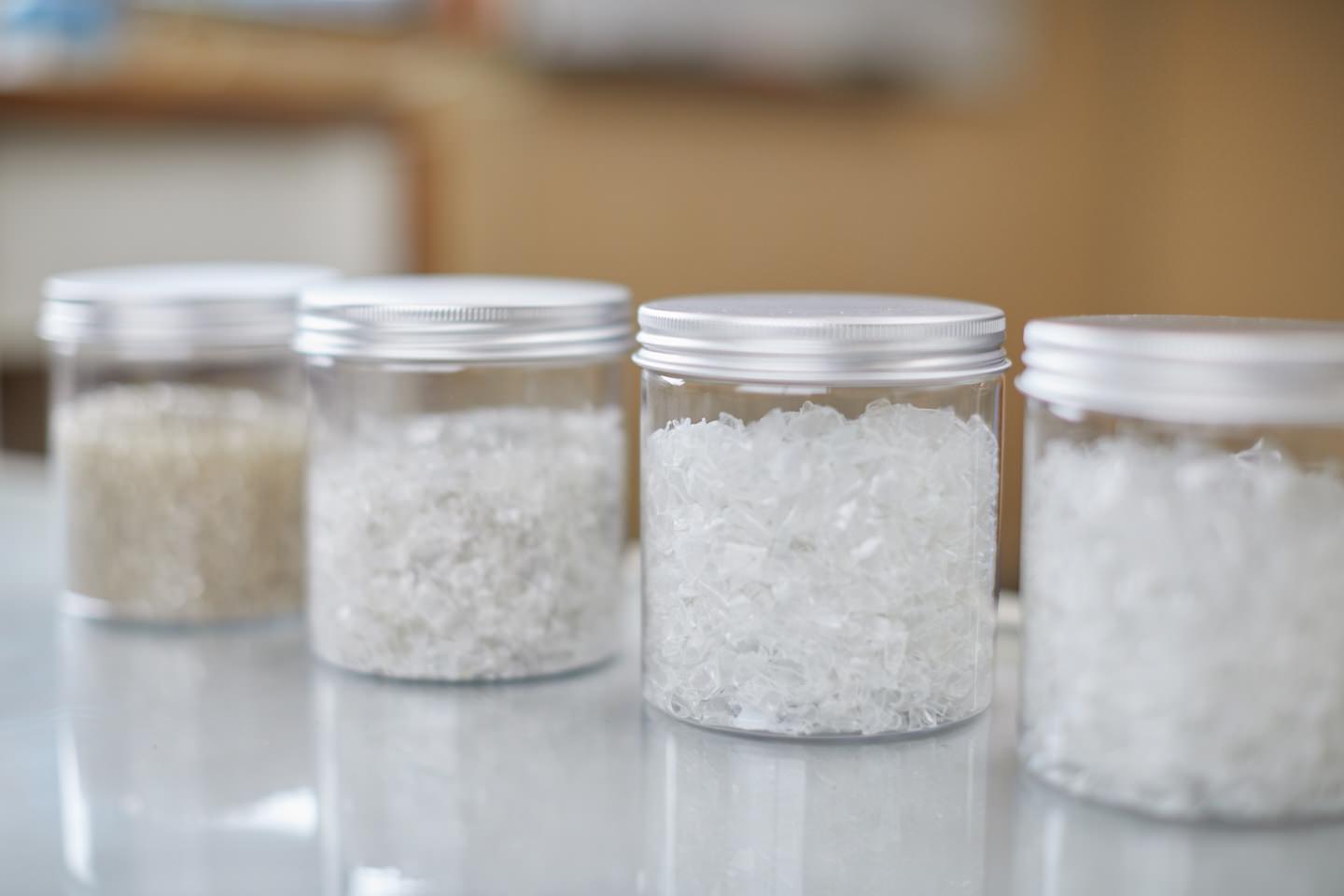 We handle the diverse needs of supply destinations as well as a wide range of products.
In Japan, plastic bottles are currently being recycled by using the material recycling method. The recycled plastic raw material is changed to textile products, sheet products, and various other products before reappearing in the market.