Can recycling business
Processing of approximately 30 tons of cans per day,
the largest scale in Tokyo
Cans include both steel cans and aluminum cans. In addition to the conversion of cans to raw materials,
steel cans are sometimes utilized as construction materials such as steel frames and rebar,
while aluminum cans are sometimes utilized as automobile, OA equipment, or home appliance parts.
Tobe-Shoji has established a line to handle everything from can sorting to pressing,
and we speedily process approximately 30 tons of cans per day, the largest scale in Tokyo.
Key points related to our
can recycling business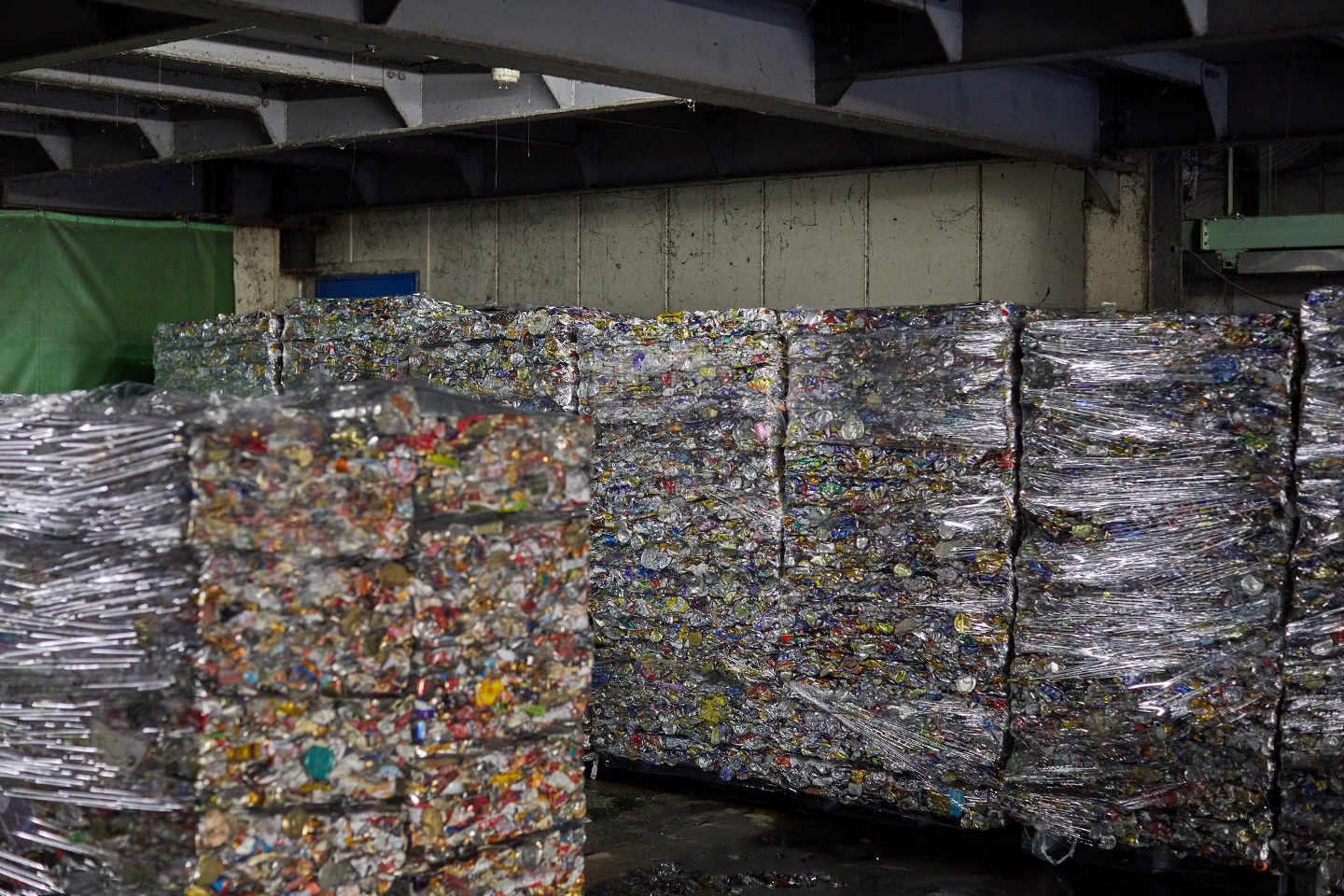 General contracts to handle local-government and business-related waste as well.
Tobe-Shoji handles the processing of all kinds of cans, including not only cans from general homes but also those from offices, restaurants, railway facilities, etc. This is the fruit of Tobe-Shoji's know-how as a company that has been handling the recycling of cans ever since the time when they were just thrown away.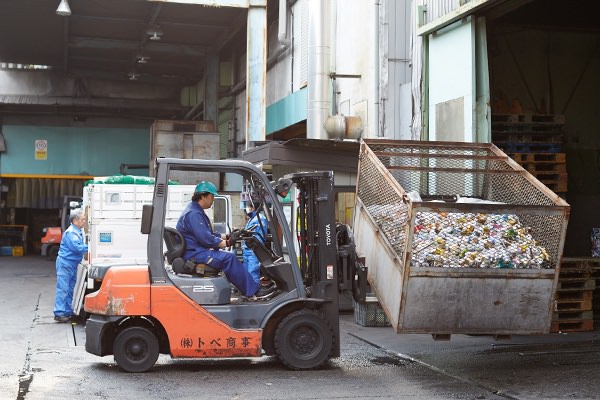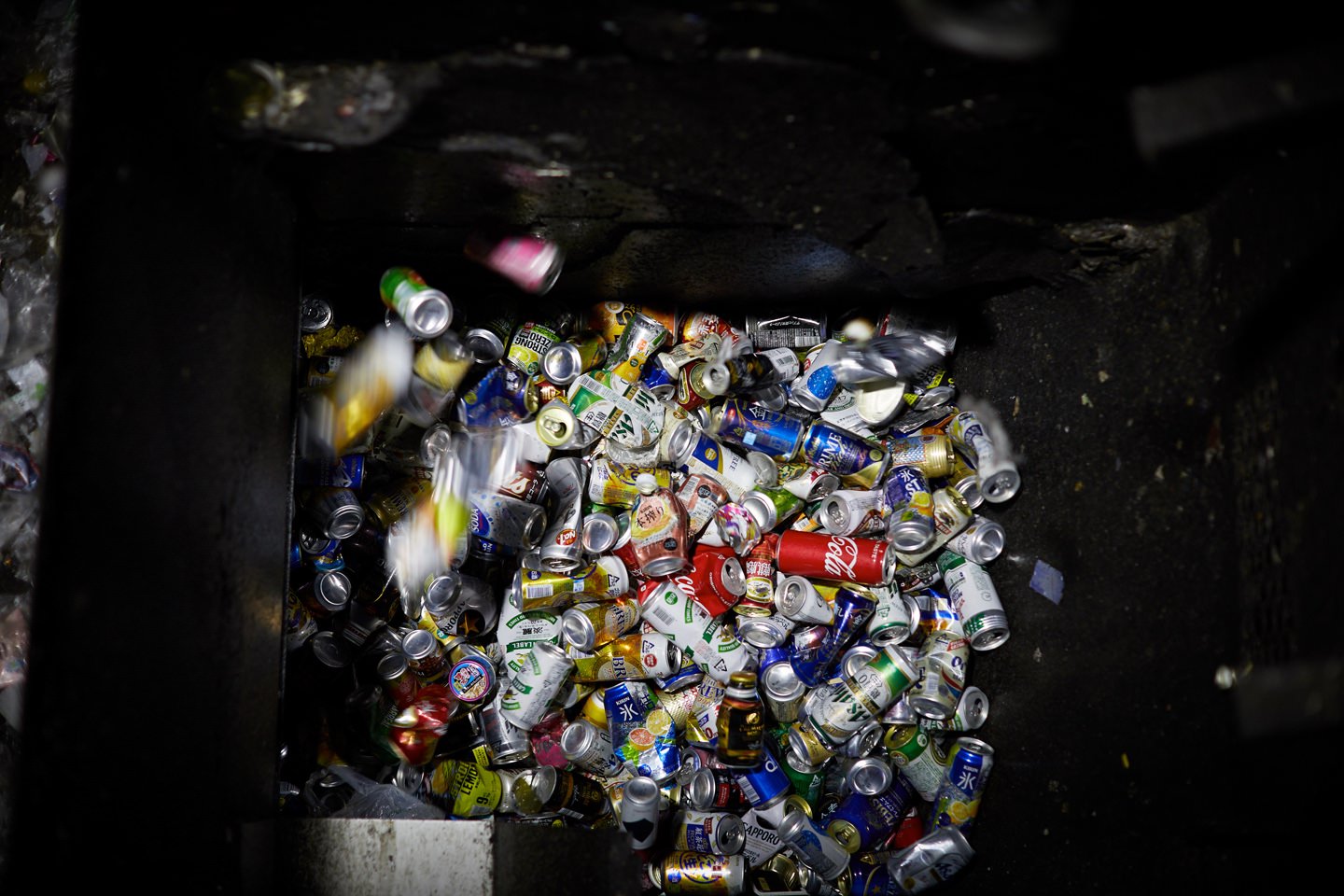 Quick establishment of a line to handle everything from sorting to pressing.
Tobe-Shoji developed its own recycling line complete with a conveyor before other companies could. The company utilizes magnetic sorting machines, which use magnets to sort cans, aluminum separators, which remove contaminants, press machines, which compress cans, and other equipment to efficiently process cans.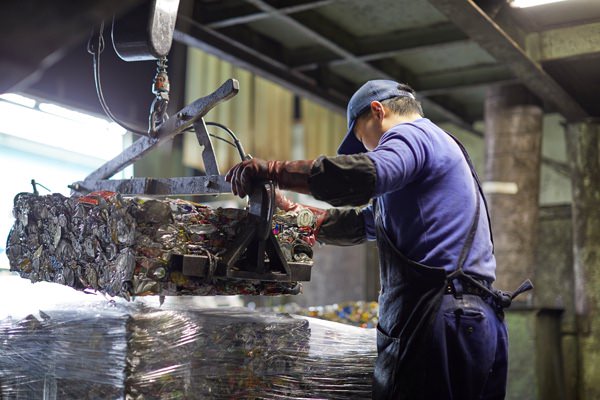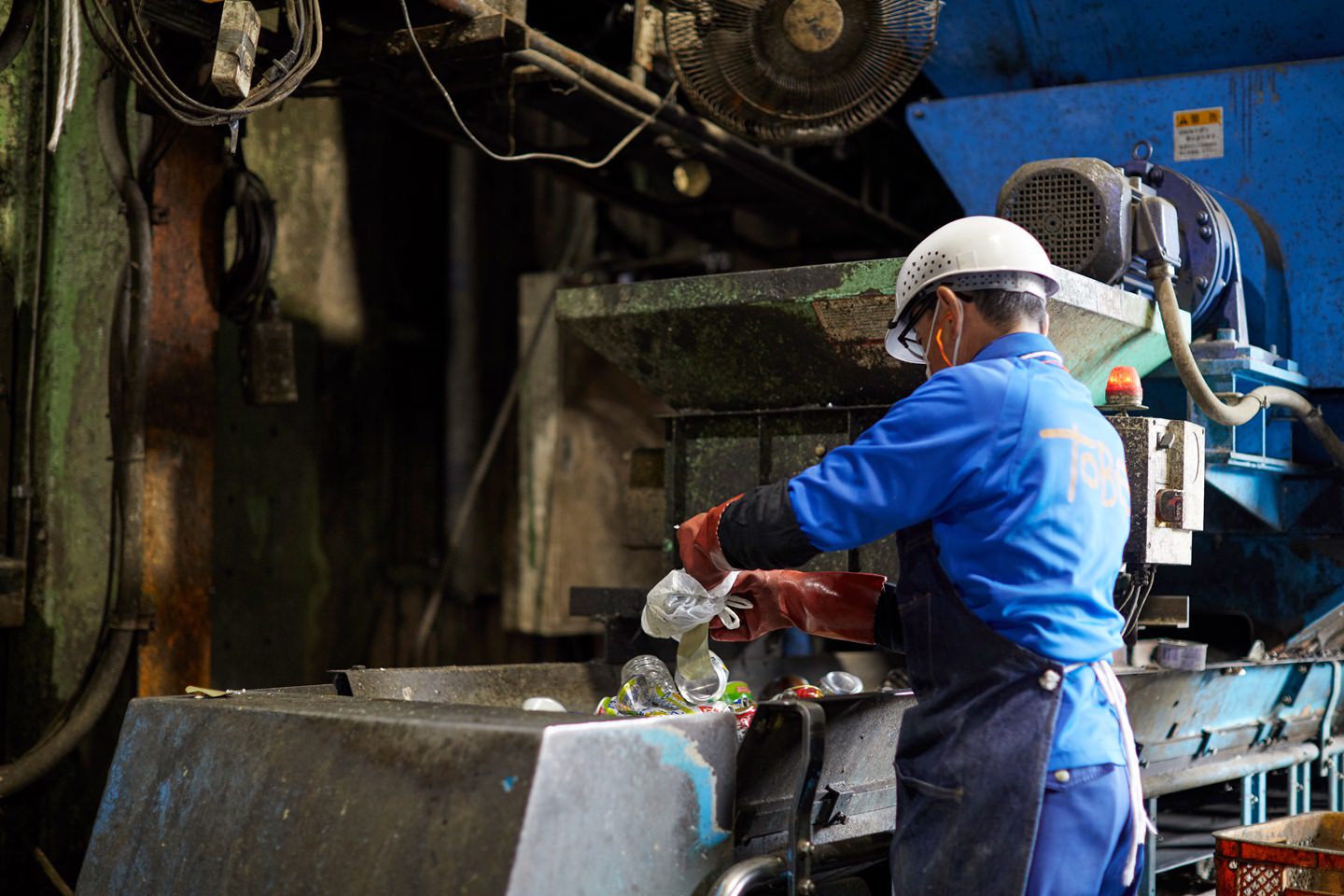 Meticulous removal handled completely by hand.
Contaminants that cannot be removed by machines—including containers made of other materials and plastic bags that are mixed in with recovered cans—are meticulously removed by employees by hand. This work is handled by approximately ten workers at the pre-sorting-process stage.